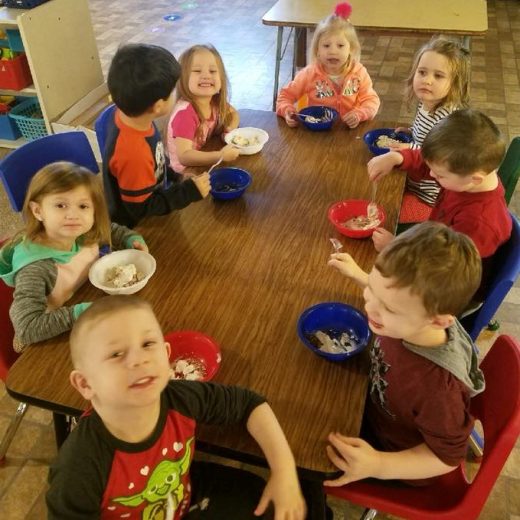 By: Maria Bowersox, The Founder of Circle Time Childcare and Preschool, Waterford, Michigan
Circle Time Childcare & Preschool – A Great Place to Learn & Grow!
Circle Time was founded on September 2, 2003. After 5 years of working in a childcare center within the community I decided to open a center offering a family like atmosphere for children and parents. I wanted the community to have a "Home away from home" so parents could go to work each day knowing their child is with a loving caregiver who really cares about their needs.
As a teenager I started working in the Waterford Community and fell in love with the close-knit area. Everywhere you go you run into students, former students and friends. I am so proud to educate young minds and live in this wonderful community.
School and home connections are so important for the growth of young children. Having positive feelings about school at such a young age will set the tone for future education. This is why we create opportunities for school and home to collaborate within the community. Family fun Nights are arranged 4 times per year, Local children events are posted in our monthly Newsletter; and outside relationships with your child's teacher are encouraged. Our team members are always willing to babysit, attend sports games or dance recitals for the students in their classroom.
We are not just a school, we are one big family! When you enter Circle Time you are greeted by a team member at the door, and welcomed into your child's classroom. All of the parents and teachers are on a first name basis and encouraged to communicate throughout the school day. Parents who cannot contact their child's teacher throughout the school day also are included with daily/weekly forms depending on your child's age. Children under 3 years are sent home with daily charts that include: Meals, Rest, Potty use, and information on your child's school day. Children 3 years and older are sent home with a weekly letter explaining our weekly lesson and activities.
Circle Time pride itself on our fun educational programs, and cozy environment for children and staff. In classrooms of all ages you will find team members interacting with children: reading stories, building towers, participating in crafts and so much more. At every stage my team and I know the importance of education the whole child! We achieve this by creating a lesson plan that includes: cognitive development, social skills, emotional development and small and gross motor skills. Between the hours of 8:00 am-12:30 pm every classroom is engages in activities that promote areas of development and growth. Please take a look at our classrooms to learn more about our commitment to your child's early education and future success.